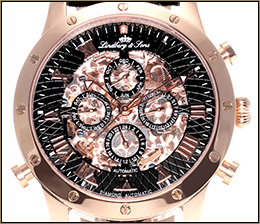 OUR PHILOSOPHY
The main ideas of Lindberg & Sons are:
Quality
Precision
Longevity
Elegance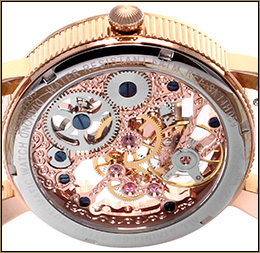 Quality and performance are the driving factors that inspire Lindberg & Sons to create high-class accessories which meet the tastes of the modern style and quality conscious gentleman. Exclusive cooperations with internationally recognized companies, tested for compliance and esteemed standards, ensure that these values are embodied in each Lindberg & Sons product. Only those materials which meet the brand's high quality standards and expectations enter the production stages. Excellence in every detail of the products is achieved through the use of these fine materials as well as continuous in-depth researches and innovations. Lindberg & Sons watches are a fine combination of high practicality and great designs. Each component – from the materials used, e.g. premium stainless steel, genuine leather and scratch-proof sapphire glass, to the highly precise movements at the heart of each watch – has been carefully selected, inspected and skilfully worked into fascinating timepieces which radiate a strong sense of sophistication and luxury. Developed with the same noble philosophy in mind the wallets, organisers , business bags and writing instruments by Lindberg & Sons are equally great accessories for every life situation and perfect companions for your everyday and professional life.
First class accessories that stand for finesse and perfection – by Lindberg & Sons!
Take part in our passion!